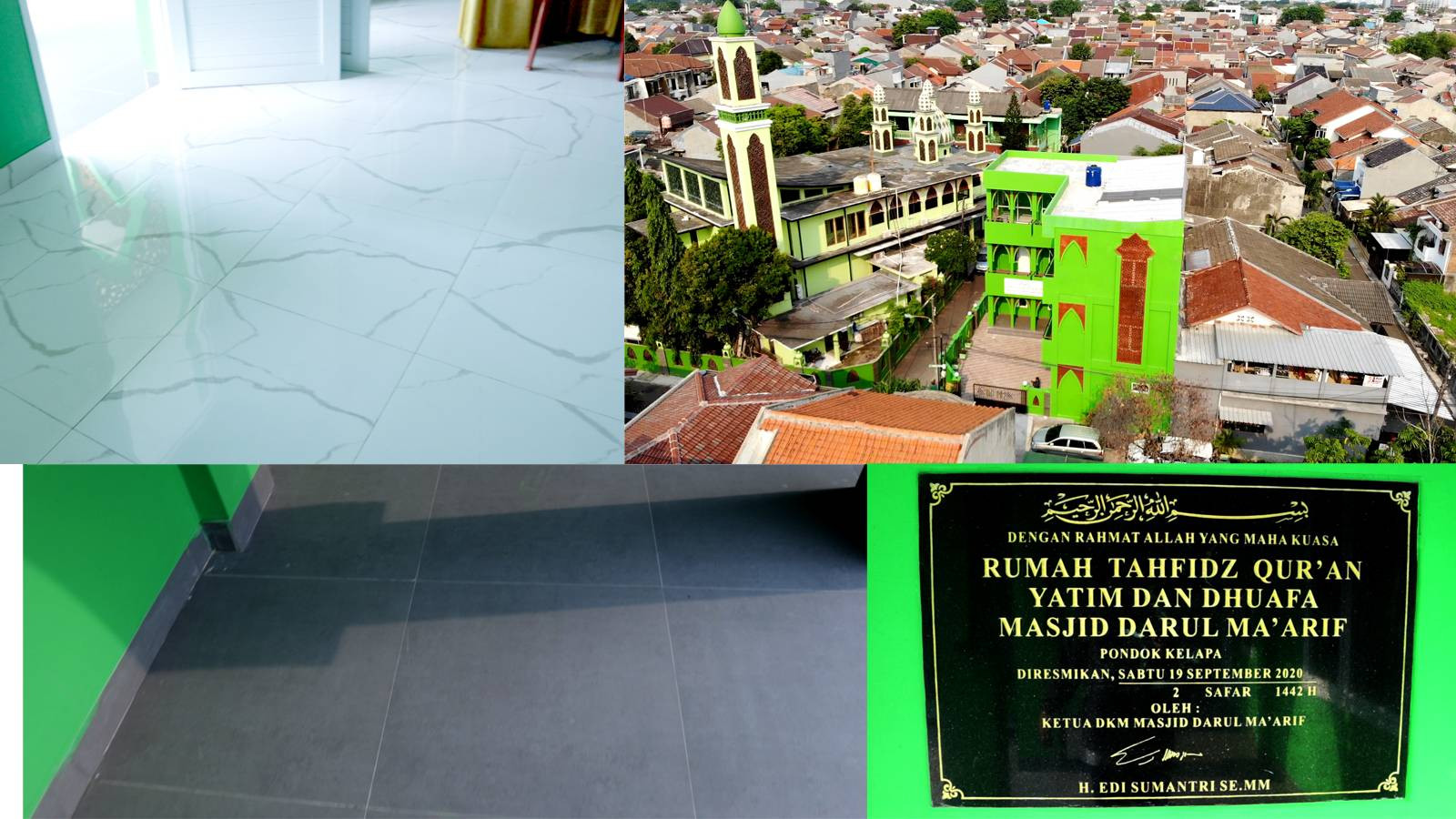 Project Reference
Tahfiz House
Featured Products: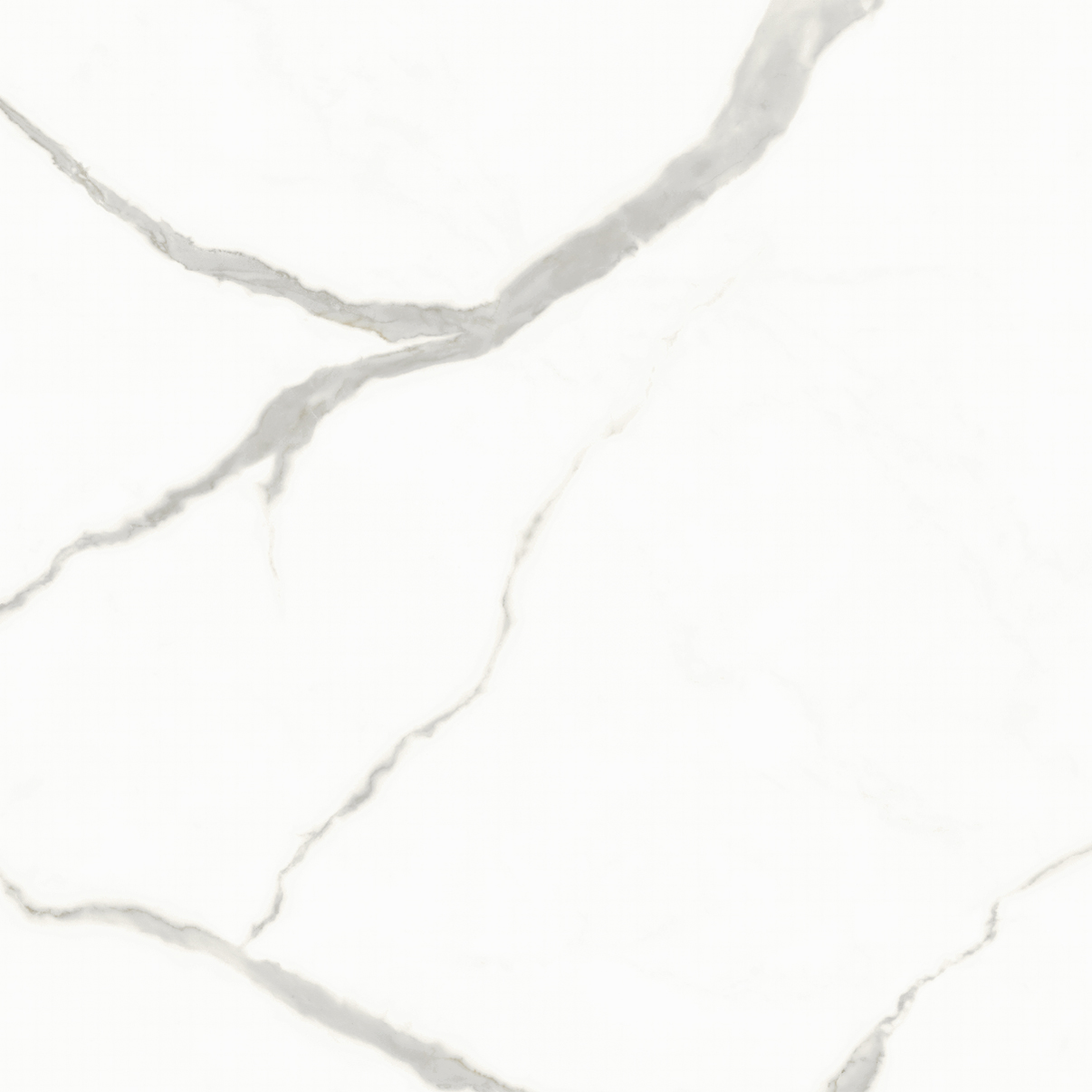 GS 66118 SAVOCA WHITE | Granit Glossy | 60x60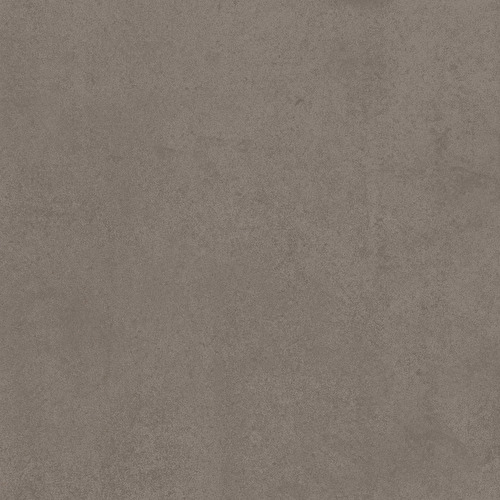 M 66146 CEMENTO GRIGIO | Granit Matt | 60x60
Tahfiz house, located in Pondok Kelapa, Jakarta, is one of the largest tahfiz houses in the area. Inaugurated in 2020, the Tahfiz house already uses porcelain tiles from Sun Power Ceramics.
Here are some of the motifs used:
M66146 Cemento Grigio: as the name implies, the Cemento Grigio motif is an adaptation of the cement motif with a matte surface in 60x60 size. Installed in the whole terrace areas. With a dark gray color, it displays the impression of a timeless design so that it can increase the impression of classic, traditional, or modern, depending on the desired room concept. The Cemento collection from Sun Power Ceramics has 3 color choices: Cemento Beige and Cemento Perla with light tones, and Cemento Grigio with dark tones.
GS66118 Savoca White, Savoca White is one of the Porcelain Tiles collections from Sun Power Ceramics with a glossy polished finish - adapted from the Cararra White Marble. GS66118 Savoca White enriches the atmosphere with radiance, pureness, and classy. It fits with everything and works like a canvas, making it easy to include decorative elements of any shade or vogue.
In Tahfiz House, this Savoca White is installed as flooring in all interior rooms. Includes classes, function rooms, libraries, etc.
White marble design exists since ancient times in many places around the globe. GS66118 Savoca White elevates and glorifies the work of the stone to the creative category. This looks excellent and also has immense energy and power to stay durable in every weather condition.
There has never before been a time like now where choosing suitable tiles seems like such an enormous task. This is because there are so many different options available. After all, the choice of your floor tiles can significantly impact the character of your interior buildings.